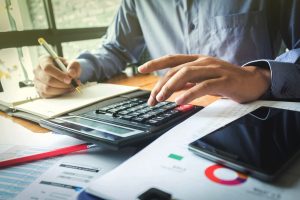 Birmingham City University has become the first to launch an undergraduate degree in Accounting and Islamic Finance (BSc) in the United Kingdom – the course will also help students develop an understanding of corporate social responsibility towards a more sustainable and green future.
As one of the fastest-growing financial industries, Islamic finance is seeing global assets of more than $2 trillion, and is expected to reach almost $4 trillion by 2023. Islamic finance is most notably unique for its emphasis on the prohibition on charging interest and investing in ethically compliant companies.
Shaista Mukadam, the course leader and senior lecturer in the Business School of Birmingham City University, stated:
Islamic finance uses tools to ensure a fair and equitable distribution of wealth, resources, and growth based on profit, loss and risk-sharing while achieving the United Nations sustainable development goals and ensuring ethical and sustainable processes in business and finance."
This groundbreaking course will also provide students with the chance to partner with organizations, including Islamic charities, on community advice projects as well. Focused on the fact that Islamic finance is not only for Muslims but for all students of business who wish to understand and pursue a career in ethical finances, this course is revolutionary in the field of business.
"This course is being launched at a very crucial time in our history," explains Shaista, "with the current pandemic and economic challenges, there is an urgent need to rethink an alternative to the interest-based economy." She further states:
Students on the course will be taught the philosophy around these principles and will be encouraged to find ways to implement them in real-world scenarios. It's not just a course for Muslims, it's about an ethical way of doing finance based on the teachings of Islam."
Birmingham City University's Accounting and Islamic Finance (BSc) degree can be found on their website here.