Web3 security has emerged as one of the top priorities for businesses and users interested in the potential of the impressive third generation of the internet. While the adjectives for describing the value of Web3 can paint a positive impression, you should also look out for the pitfalls. You might have doubts regarding questions such as "Is Web3 more secure?" as most of the descriptions for Web3 paint it as a transparent and more secure alternative to the existing Web2.
Web3 utilizes the power of cryptographic security through blockchain technology to provide improvements in security. However, Web3 also has limitations in security, most of which emerge from the underlying technologies. For example, smart contracts used for dApp development might have errors in their logic, which serve as vulnerabilities for exploitation.
The importance of Web3 security has increased by huge margins in recent times, particularly for the growing incidence of attacks. As a matter of fact, the burden of losses due to Web3 security attacks continues growing with every passing year. Without Web3 security companies, it is difficult to imagine a world where users can trust Web3 technologies.
Web3 security breaches led to a loss of more than $3 billion in 2022, and within the first half of 2023, the Web3 industry has lost more than $600 million to security breaches. How can Web3 security startups and companies prevent damage due to security breaches? Let us find the answer with an outline of the top startups and companies in the field of Web3 security.
Why Does the World Need Web3 Security Startups and Companies?
Before you learn more about the top startups and companies in Web3 security, it is important to find the reasons for their existence. Why should you learn about the top Web3 security startups and companies? Web3 security platforms or companies help in ensuring safeguards for Web3 applications against cyber threats. The Web3 security startups or companies offer a broad range of services, such as smart contract audits, incident response, and security testing.
If you look closely, the success of Web3 depends on the effectiveness of solutions for addressing security issues in different application designs. For example, transactions on public blockchain networks are visible to everyone on the network. Therefore, hackers could find creative ways to break into Web3 systems that use blockchain technology.
Apart from exploiting vulnerabilities in blockchain technology, hackers could also explore different ways of compromising Web3 security. Users have to take responsibility for their identities, with the requirement of a shared responsibility model. On top of it, the best Web3 security startups emerge as a valuable solution to the lack of intermediaries in Web3.
Decentralization in Web3 removes the unwanted intervention of intermediaries, albeit with the risk of excluding intermediaries who could take immediate action against Web3 security breaches. Wallets could also leak crucial details such as Ethereum addresses, and they are not perfect.
Web3 security startups and companies are also different from Web2 security platforms due to the approach to incident response. In the case of Web3, the approach to security involves a proactive approach. Therefore, the most popular Web3 startups in the domain of security follow a preventive approach towards security.
Most important of all, Web3 security is still uncharted territory, and decentralization creates doubts regarding the responsibilities for resolving security issues. In addition, you could also notice the arrival of new technology, a large user base, and evolving processes as the major limitations of Web3 security.
Build your identity as a certified web3 & blockchain expert with 101 Blockchains' Web3 & Blockchain Certifications designed to provide enhanced career prospects.
Top Startups and Companies in Web3 Security 
The importance of Web3 security is a vital highlight in the assessment for any business aspiring to make a name in the world of Web3. Most of the Web3 projects experience formidable setbacks due to the pitfalls in security. Therefore, it is important to identify the top companies which could help you in resolving the security issues. Here are the important additions among web3 security startups that you should try right now.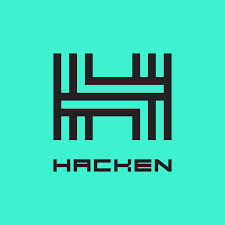 The first entry among the most notable web3 security startups examples would be Hacken. It was created by a group of cybersecurity experts in 2017 and has been a powerful tool for offering consistent levels of quality in safeguards against major cybersecurity risks for clients. In addition, Hacken also serves as a promising tool for learning about security threats in cryptocurrencies. The core team of Hacken includes professionals from Ukraine, and the platform has its headquarters in Portugal and Estonia.
The reputation of Hacken as one of the best Web3 security startups is evident in the fact that the platform has conducted more than 1,000 security audits. As a matter of fact, it is an industry leader in Web3 security and a trusted partner for blockchain companies. Hacken is a sophisticated platform that helps in providing services to audit information systems and cybersecurity firms.
It also safeguards smart contracts and nodes against logic errors and database vulnerabilities. As one of the most popular web3 startups, Hacken specializes in B2B products for web3 security. The three offerings by Hacken include HackenProof, safety assessment, and blockchain security consulting.
HackenProof serves as the bug bounty platform for helping businesses safeguard their digital assets, reputation, and customer privacy. The safety assessment offerings by HackenProof include multiple professional services for safeguarding your system, Web3 applications, and network from human error and cyber-attacks. Blockchain security consulting services by Hacken ensure that a professional team of consultants can help you with smart contract audits and verification of application security.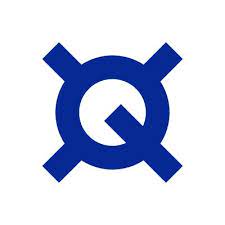 The second most popular entry among Web3 security startups is Quantstamp. It is a credible platform for smart contract audits alongside analysis of networking, front-end elements, and off-chain components. As a result, it could improve security of decentralized applications. Quantstamp is one of the top web3 security startups with an intelligent smart contract auditing mechanism. As a matter of fact, Quantstamp has helped in safeguarding assets worth over $200 billion all over the world.
One of the most interesting highlights of Quantstamp is the company's team, which includes Web3 security experts and PhDs. The talent pool at Quantstamp specializes in Web3 security standards and best practices. Most important of all, Quantstamp is a promising example of web3 security companies with handpicked talent from different tech giants such as the Ethereum Foundation, Facebook, Google, and Apple.
On top of it, Quantstamp also provides the assurance of simplicity with a six-step process. The order of steps for using the services of Quantstamp includes contact, quote, auditing, reporting, risk resolution, and certification. The biggest advantage of working with Quantstamp for Web3 security is the access to comprehensive audit reports.
Want to understand the importance of smart contract audits? Check here for Smart Contract Audit – A Detailed Guide Presentation now!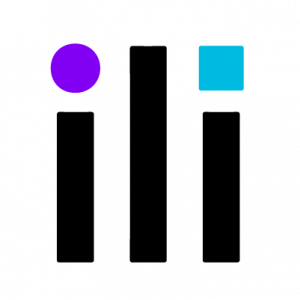 The list of Web3 security startups would also include Consensys Diligence. Consensys is a popular company in the domain of blockchain development and creation of dApps on Ethereum. The Consensys Diligence tool helps in resolving doubts like 'Is Web3 more secure?' with the help of in-depth smart contract assessments. It could ensure that Ethereum projects could deploy applications without any security pitfalls. You can explore a broad assortment of Web3 security services with Consensys Diligence, such as smart contract audits, threat modeling, and smart contract testing.
You can rely on Consensys Diligence for comprehensive smart contract audits that help teams who want to launch blockchain applications. It also leverages the Scribble specification language for translating high-level requirements into smart contract code. Consensys Diligence also stands out as one of the unique web3 security startups examples with automated security analysis features.
The MythX API could help in scanning security vulnerabilities for Ethereum and EVM-based smart contracts. Consensys Diligence could also utilize fuzzing for testing security properties to detect vulnerabilities prior to deployment. The incident response planning services of Consensys Diligence help Web3 companies with infrastructure monitoring facilities. As a result, Web3 companies could ensure faster and more accurate identification of different security threats to ensure the desired actions.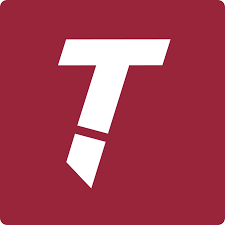 Trail of Bits is also another popular entry among Web3 security companies with a promising track record of efficiency. It has been around in the domain of Web3 security since 2012 and utilizes advanced security research techniques. Most important of all, the platform also leverages the viewpoint of an attacker to minimize risks and improve the software.
Trail of Bits helps Web3 security by developing industry-leading tools for identifying and resolving vulnerabilities. It is one of the notable leaders in smart contract security assessments. On top of it, the company also specializes in comprehension of security implications associated with Solidity programming language and its compiler, alongside the Ethereum Virtual Machine or EVM.
The notable offerings of Trail of Bits include Manticore, Echidna, Ethersplay, and Slither. Trail of Bits is one of the most popular web3 startups dealing with security through unique offerings. For example, Manticore serves as an emulator that could provide simulations of complex multi-transaction and multi-contract attacks. Echidna is a smart fuzzer for EVM code, while Slither works as a static analyzer for detecting general issues like reentrancy bugs.
Excited to learn about the critical vulnerabilities and security risks in smart contract development, Enroll now in the Smart Contracts Security Course!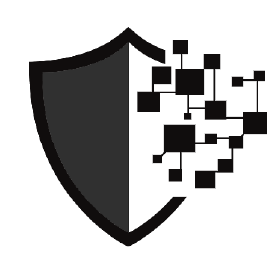 The next addition among Web3 security startups is SlowMist, which was created in 2018. It is important to note that SlowMist has earned the experience of working with popular cryptocurrency exchanges, such as Binance, Crypto.com, OKX, PancakeSwap, and Huobi. As one of the best web3 security startups, SlowMist offers different security offerings, such as exchange security audits and blockchain security audits. In addition, it also offers security monitoring, wallet security audits, security consulting, and a consortium blockchain security solution.
Aspiring to become a blockchain security auditor? Read here How To Become a Blockchain Security Auditor now!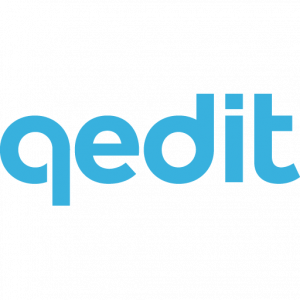 Another interesting choice in the list of web3 security startups is QEDIT, an Israeli company specializing in development of privacy technologies for web3 solutions. The startup's technology could help in evaluating the risks and creditworthiness of Web3 solutions without exposing personal data. QEDIT leverages zero-knowledge proofs for encryption to offer formal verification and Web3 privacy protection services.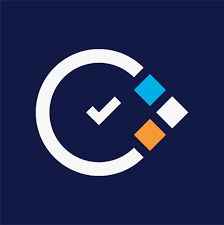 The next top player in web3 security startups, Coinfirm, is a leading web3 security company for different reasons. It offers the best answer for clearing off doubts like 'Is Web3 more secure?' as a reliable blockchain analytics and regulatory technology solution.
Coinfirm provides the ideal foundation for encouraging the mass adoption of Web3 technologies. It aims to offer security and privacy required for using cryptocurrencies in business operations and investments. Coinfirm also offers a native token, AMLT, alongside the flexibility of a DeFi solution for AML compliance.
Curious to develop an in-depth understanding of web3 application architecture?  Enroll Now in Web3 Application Development Course!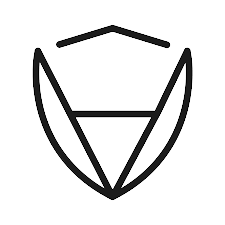 CertiK is one of the top leaders in smart contract auditing, thereby proving its mettle as a Web3 security company. It focuses on safeguarding the Web3 world with the flexibility for automated smart contract audits without user intervention. CertiK offers the value of web3 protection alongside multiple services for facilitating web3 security. The major features of CertiK include accuracy in findings, unmatched flexibility, and actionable insights.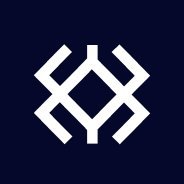 The outline of most popular web3 startups for security would also feature ImmuneFi. It is a popular bug bounty platform that supports DeFi projects and smart contract developers.
Security experts could use the platform for reviewing code and disclosing the vulnerabilities in return for incentives. The platform has served as a valuable web3 security partner for multiple projects, including Chainlink and SushiSwap.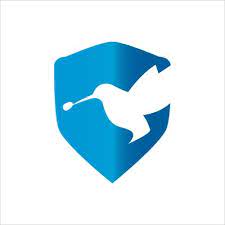 PeckShield is also a noticeable addition among web3 security startups, which have made a prominent impact in recent times. It has a team of members from all over the world and has been credited with discovering issues like BatchOverflow in Ethereum smart contracts. You can rely on PeckShield for services such as security audits and threat modeling. In addition, the platform also offers the advantage of penetration testing and emergency incident responses.
Start your journey to becoming an expert in Web3 security skills with Web3 Security Expert Career Path
Bottom Line 
The features of the top startups in web3 security show that web3 is still in the nascent stage. Most of the Web3 security companies focus on smart contract audits and real-time reporting of risks. However, the scope of services offered by Web3 security startups must expand further. For example, some Web3 security startups have included the facility of comprehensive audit reports in their offerings. In addition, you can also find the facility for security counseling and penetration testing alongside other solutions like bug bounty programs. Develop your expertise in Web3 fundamentals and learn more about best practices for Web3 security to identify the right platforms.
*Disclaimer: The article should not be taken as, and is not intended to provide any investment advice. Claims made in this article do not constitute investment advice and should not be taken as such. 101 Blockchains shall not be responsible for any loss sustained by any person who relies on this article. Do your own research!
Source link